The Speaker of the Plateau State House of Assembly, Honourable Abok Ayuba, had been impeached today, Thursday 28th October following offences bordering on misappropriation and mismanagement of resources.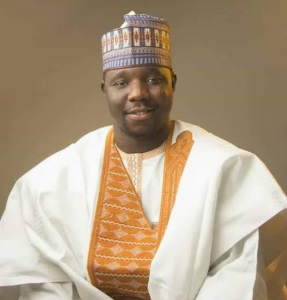 According to reports only 9 out of the 24 Members of the house of assembly were present at plenary when he was impeached.
As a result of this the impeachment has been tagged illegal. Some assembly members were denied entrance into the night assembly. An untamed member reportedly alleged.
His words: "I got to the Assembly this morning, Policemen refused me access to the Chambers. They asked me to identity myself and I did but I was still denied access. As far as I am concerned, you can't build something on nothing, the Speaker has not been removed, we are not in a jungle. There are procedures to follow in this kind of a thing. Seven out of 24 people cannot remove a sitting Speaker, the law says 2/3.
"When we came to the 9th Assembly, they thought the Speaker will be impeached so they quickly amended the House rules and said before you remove the Speaker, you give a notice of two weeks as against what was obtained in the past. For them to come this morning and said they have impeached the Speaker, it is the highest level of illegality.
"We have cowboys in power, Abok has not done anything, they want to create problem so they can close the House, we don't have two leadership, you can't come through the backdoor and be our leader. Nine people were in the Chambers, two disagreed with them and were almost lynched."