A key skill in politics is the ability to persuade others. Influencing others emotionally so that they do one's or one's group's bidding is called psychological warfare. However, politicians heavily rely on propaganda in the midst of fierce political and psychological conflict. It's a cunning approach to get folks to see things your way.
Ahead of the next general elections, election merchants are now showcasing their propagandistic prowess to their fullest extent. Political parties try their best to be on top of their game by doing things like rebranding, marketing, and narrative pushing for their candidates.
No longer is it a case of "the strongest survive," but rather "the wisest survive." And if one is particularly skilled in the art of propaganda, it bodes well for their chances of winning the hearts and minds of the voters, which might lead to electoral success.
To define propaganda, what is it?
The term "propaganda" refers to any method that uses scientific methods to influence public opinion on a certain person, group, or idea. According to the American online English dictionary Mariam Webster, propaganda consists of thoughts or assertions that are frequently incorrect or exaggerated and promoted to support a cause, a political leader, a government, etc.
Communications professor at the University of Houston in the United States Garth Jowett defined propaganda as "the purposeful, systematic endeavour to mould perceptions, alter cognitions, and guide behaviour to obtain a reaction that furthers the intended aim of the propagandist."
Here are some of the propaganda methods used by most Nigerian politicians as the country's political landscape evolves towards another general election.
Badmouthing and stereotyping
When politicians adopt a stereotyped stance against a person or political party, they often exploit that stance to forward an agenda designed to inspire voter aversion. These politicians typically employ rudimentary terms to pejoratively describe or name their opponents.
In a debate on January 7, 2023, Bola Tinubu, presidential candidate of the All Progressive Congress (APC), referred to Atiku Abukar of the Peoples Democratic Party (PDP) as "Mr Sell Everything" and Peter Obi of the Labour Party as "Mr Stingy."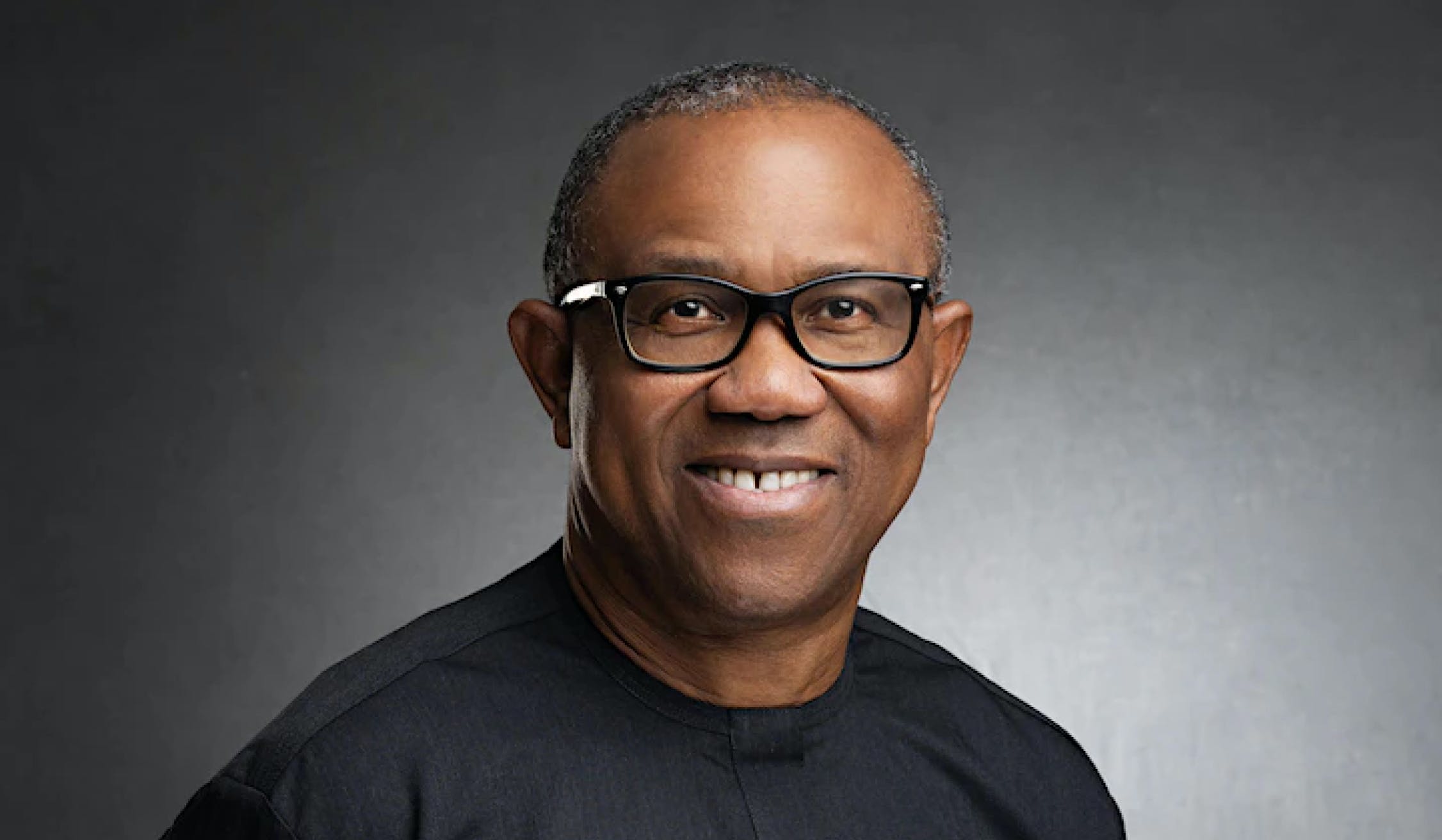 Mr Tinubu remarked at the APC rally in Ondo State, "My compatriots, you cannot commit your destiny or that of our nation to Mr Sell Everything, Atiku or Mr Stingy, Obi." And in the same vein, he asked Nigerians to put their faith in him by calling him "Mr Progressive Good Governance Tinubu."
This is a common tactic used by propagandists who want to discredit their opponents without resorting to false or misleading claims about the topics at hand.
Imitating regular people
Don't be fooled by a typical Nigerian politician's attempts at modesty, such as stopping to purchase roasted maize from a vendor on the side of the road, eating at a small eatery, or drinking from a sachet of water, especially during election time. Politicians employ this method of propaganda in an attempt to win the hearts and minds of the general public.
Peter Obi, a member of the Labour Party, is now the politician most often mentioned in connection with this particular form of propaganda. Mr Obi was widely criticised for saying he only had one wristwatch (which he had been using for 17 years) and two pairs of black shoes during electioneering for the last general election, when he was running mate to Atiku Abubakar, then the PDP's presidential candidate. However, people on social media dredged out previous images of Mr Obi wearing several timepieces.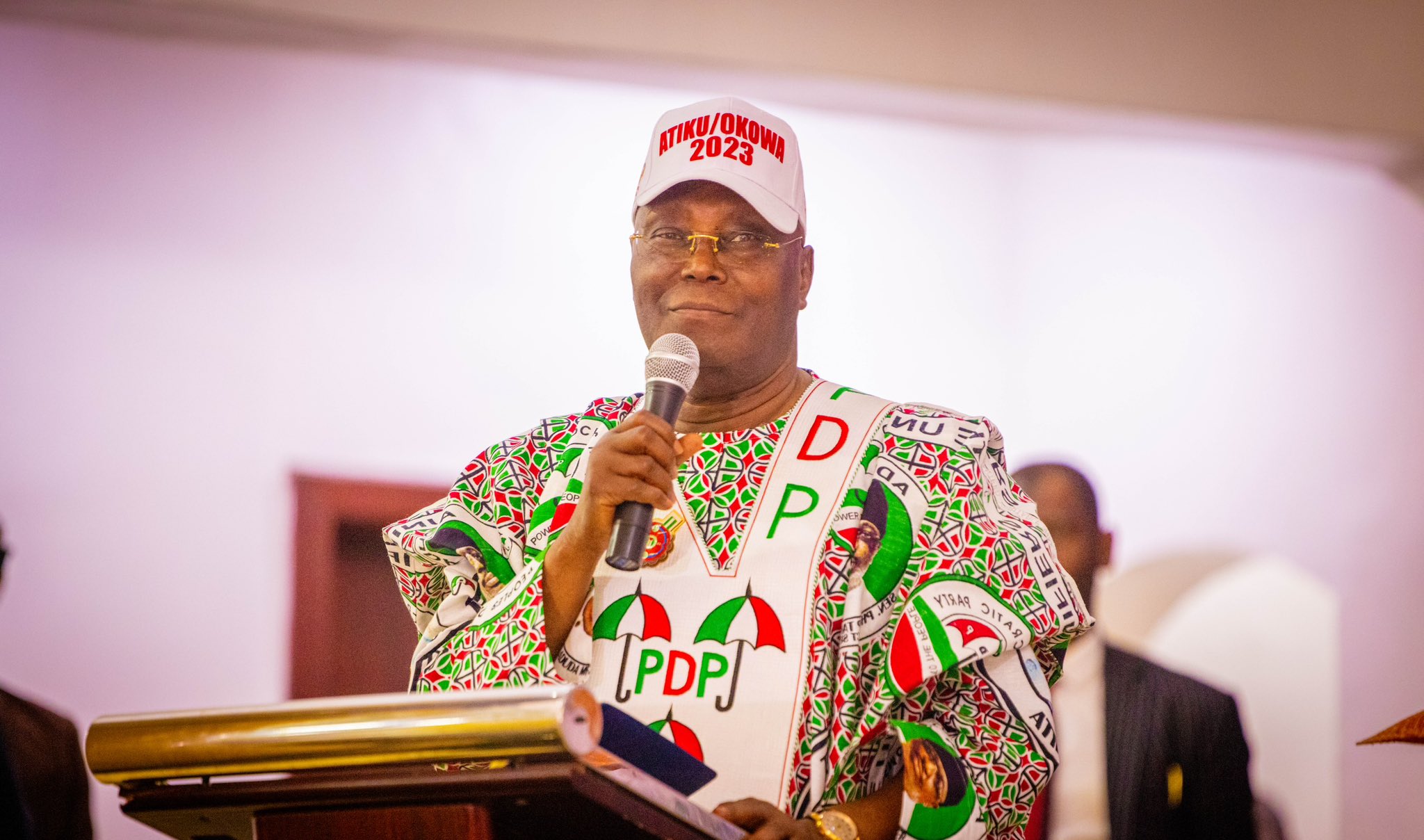 Since then, he has had a reputation for always portraying the role of an ordinary citizen. Most recently, he has been spotted wearing primarily black clothing and navigating airports with his bags on his own. In order to win the presidency, his campaign successfully propagandised the idea that he had a straightforward character.
But it should be clear that Mr. Obi is not alone in his admiration for this tactic. Almost every politician in Nigeria who has run for office in recent years has used this tactic. In an article for Punch, Tunde Ajaja looked at the many schemes politicians employ at election times and how their public displays of manipulation have done little to improve the economic and social conditions in the country.
Word games in politics
Effective politicians have a way with words. The art of communication is the language of leadership, as noted presidential speechwriter James Humes famously put it. A well-crafted argument has the power to distract voters or change public opinion. Distracting an audience by utilising positive language, euphemisms, and simplifications is a manipulative tactic.
Propaganda and public relations website Sapoboxie describes this tactic as making use of "happy phrases" that seem impressive but have little substance. A lot of people dismiss lofty phrases as unprovable "glittering generalities" because of how impressive they sound.
Yemi Osinbajo, Vice President of the Federal Republic of Nigeria, is the first Nigerian politician who springs to me when I think of someone who can influence people with excellent use of words in today's political climate.
Professor Osinbajo was praised for his ability to make Nigerians more accepting of the complexities of the problems they face.
Mr Osinbajo, for example, stole the show at the APC presidential primary election with a speech that was praised by many Nigerians, including those who opposed his presidential aspirations. To read a snippet of his speech, click here:
It is possible to create a technologically advanced economy in Nigeria, as well as a bitumen processing industry in Ondo, a gold processing industry in Zamfara and Osun, and an industry that mines and processes the world's finest precious metals and stones in Benue, Plateau, and the majority of the states in the North Central region. There is oil and gas to be extracted in the Niger Delta, the South East, and even the states of Bauchi and Gombe.
Nnewi is a viable option for car production. The folks at Innoson Motors are already making waves in the industry. Kogi has the potential to become Africa's greatest industrial metropolis, with the construction of steel mills and other heavy industries. Since we already have one of the greatest plants in the world, the Dangote refinery, we can export fertiliser to Africa and create the world's largest gas and petrochemical plants in the Niger Delta. It's possible to sell shoes all over the world; the Aba Shoe Cluster in Abia State currently exports more than a million pairs of shoes every week to the rest of Africa.
As an example, the DICON factory in Kaduna already produces munitions, and the Proforce factory in Nigeria produces armoured mobile platforms, so we don't even have to import them.
Drones, helicopters, and aircraft are all within our capabilities. Our Air Force is already in the process of building aircraft. And with God on our side, in twenty years we can send the first all-black team of astronauts to the moon. We have the brains, the cash, and the ingenuity to become a top-tier economic power. We are fearless, and we know it. We can protect our country from terrorist threats while maintaining a government that is open, honest, and transparent. Millions of young people can have access to stable employment with excellent wages thanks to our efforts.
Mr Osinbajo might have easily won the APC presidential primary if eloquence alone determined victory. The delegates and listeners across Nigeria were inspired by his address.
It's possible that Mr Osinbajo's hypnotic remarks above may make the public less interested in pressing him for details on how he plans to fulfil his numerous campaign pledges.
The use of testimonies
Nigerian politicians frequently employ this method of promotion. It's a strategy for winning over the masses. Politicians court public support by seeking out celebrities and other powerful people. For instance, during election seasons, politicians go to traditional rulers' and religious leaders' palaces and other sites of worship to pay tribute and seek their blessings.
It's not uncommon for well-known artists like singers and playwrights to show their support for candidates during election seasons. Those who work in political propaganda feel that a politician's success or failure hinges on getting the support of prominent figures.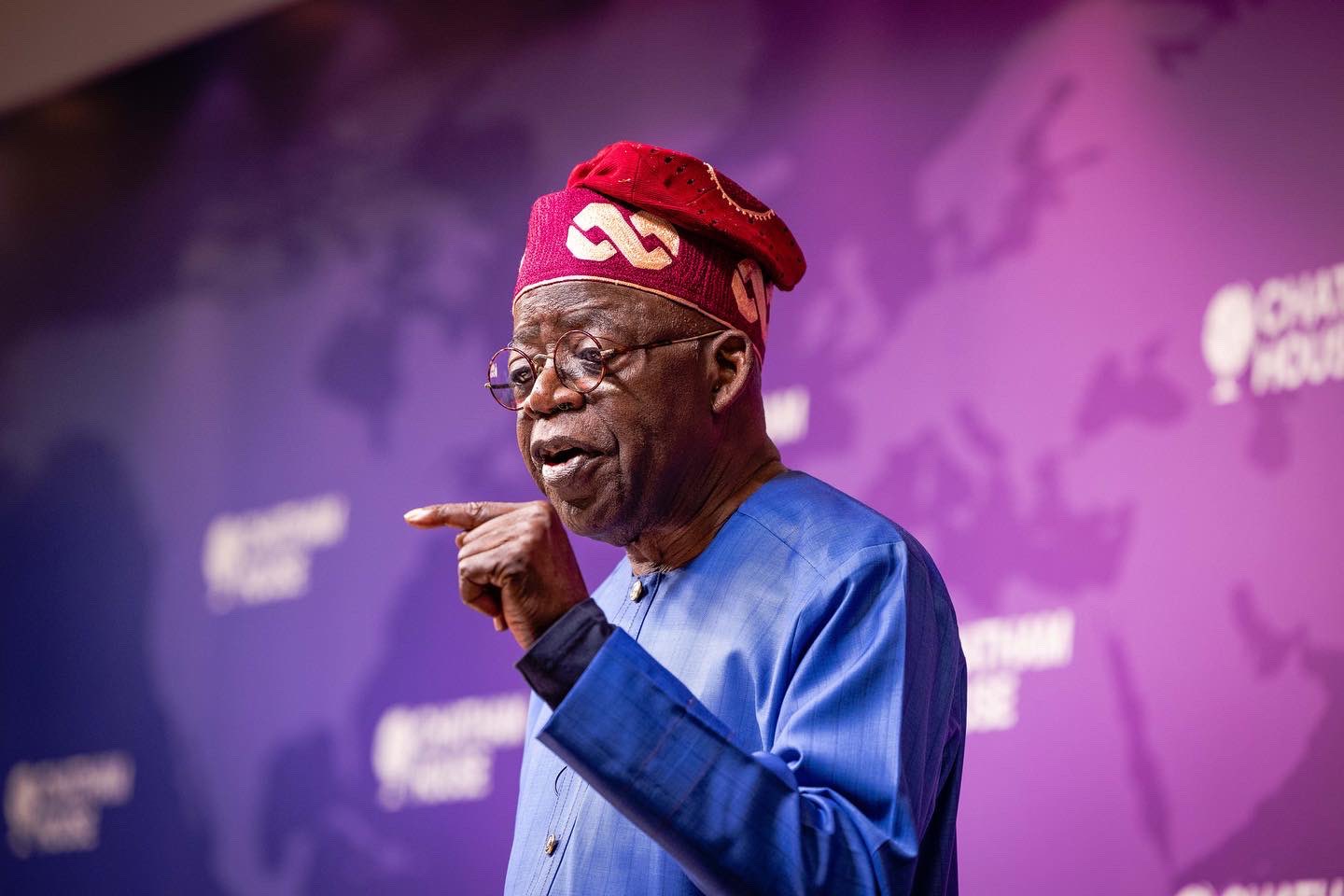 Propagandists and psychologists use the term "testimonial" to describe the practice of seeking the approval or endorsement of a well-known or prominent person.
Propagandistic.com, a website that helps its viewers spot and avoids manipulative content, claims that fake testimonials are easy to spot. It said, "most of us have certainly seen through this argumentative ploy at some point in life. But here's the thing: if the celebrity is someone we don't respect, we're far more likely to see through the fraud. When a well-known figure endorses a product, we are more likely to take their word for it.
No credible politician would ever risk their reputation by playing around with the term "testimonial" in political advertising. Many southwest leaders criticised former Nigerian president Olusegun Obasanjo for abandoning his fellow Yoruba guy Bola Tinubu to embrace an Igbo man, Peter Obi of the Labour Party. Mr. Obasanjo is one of the few revered senior leaders in the country, so this endorsement infuriated Mr. Tinubu's supporters.
That which is better than the alternative
President Muhammadu Buhari of Nigeria lost the support of many Nigerians in 2019 because of their belief that he did not earn a second term. But the APC's story was that Mr. Buhari was the least of two evils when pitted against his principal opponent, Atiku Abubakar of the PDP.
For example, during the campaign for the last general election in Nigeria, one politician named Balarabe Musa said, "Buhari has failed, but Atiku will fail even more because of Atiku's connection with some forces, among them are former presidents, who are the root of the rot we are now facing in this."
Specifically, "Nigerians want to know the qualitative and demonstrative nature and contrasts between Atiku and Buhari, APC and PDP. Nothing at all. Thus, one must decide between two evils.
Mr Musa was engaging in what propagandists refer to as "the least evil propaganda" in his support of Mr. Buhari. It is manipulative to use one atrocity to justify the exaggeration of another. The same goes for giving folks a choice between two equally dismal options and telling them to pick the one that will make them happy.
In 2023, when Peter Obi runs for president of Nigeria, he will employ the same campaign message. The public is being told that Mr Obi is the least of two evils among the presidential contenders, who have variously been labelled "corrupt elderly guys" and "moneybag politicians."
Nollywood filmmaker Okon Ime Bishop, better known by his stage as Okon Lagos, has remarked, "Peter Obi doesn't enjoy this tremendous affection and support among Nigerians because he is a saint or without fault." That he is not a saint is something he has spoken clean about. People like him because he's a competitor. He's the least of two evils; he's no saint.
CREDIT: TO PREMIUM TIMES &  Kwame Karikari Fellowship.