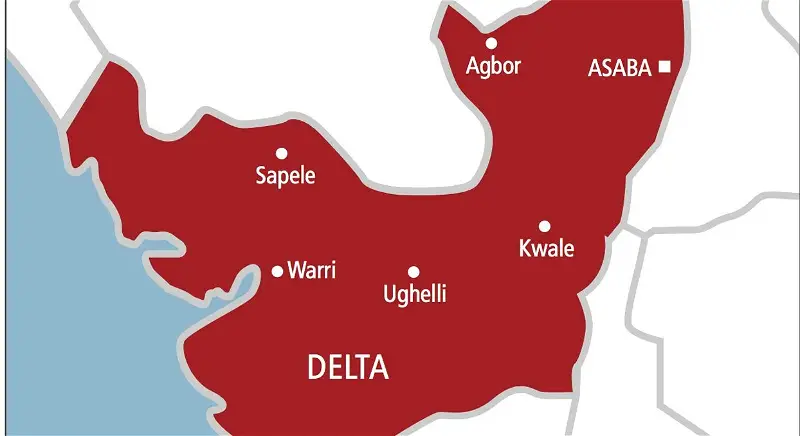 students and pupils of Oteri Secondary and Ative Primary Schools were denied entrance to their classrooms, over the burning down of a building housing an electoral committee member for the Oteri-Ughelli community youth election in Ughelli North Local Government Area of Delta State.
It was learned that the tenure of the youth executive in the community had elapsed and an electoral committee was set up to conduct elections for new members.
According to community sources, "Eight persons escaped from being burnt to death as hoodlums set a two-bedroom apartment belonging to one Mr. Agani ablaze over Oteri community youth election."
The unidentified hoodlums gained entrance into Agani's house at night through one of the windows to carry out the arson while his eight daughters were asleep.
It took the effort of their mother and first responders to break into the house to rescue them from the inferno.
Meanwhile, a community source told our correspondent that there had been a lingering controversy over the yet-to-be-conducted election, as members of the electoral committee couldn't reach a peace accord between the candidates.
The source revealed that after all the candidates had been successfully screened, the electoral committee members could not arrive at a consensus for the preferred candidate.
The inability of the electoral committee to arrive at a consensus triggered tension, which led to the burning of a house and the destruction of property.
The source said: "They keep postponing the elections to the dismay of all parties involved."
A member of the Oteri community executive, who spoke on condition of anonymity, said there were two major factions to the youth election between two prominent personalities.
"What is playing out now is between the cabals that are involved, they have different opinions on who become the next youth chairman in the community," he said.