Approximately 2,200 individuals, comprising members of the Royal Family, notable personalities, and religious authorities, were in attendance at Westminster Abbey to witness the inaugural ceremony of its kind in a span of 70 years.
Notwithstanding the grandeur and formality of the occasion, individuals who oppose the monarchy conveyed their dissent through public demonstrations in London.
At 10.20 am, the King and Queen departed from Buckingham Palace amidst enthusiastic cheers from the assembled masses on The Mall, as the highly anticipated moment of their coronation approached.
Previously, a limited number of demonstrators were apprehended and there were accounts of opposing protesters engaging in conflict in the downtown area of London. As Prince Andrew passed by, a segment of the audience situated in the grandstand facing Buckingham Palace expressed their disapproval through vocalizations of disapprobation.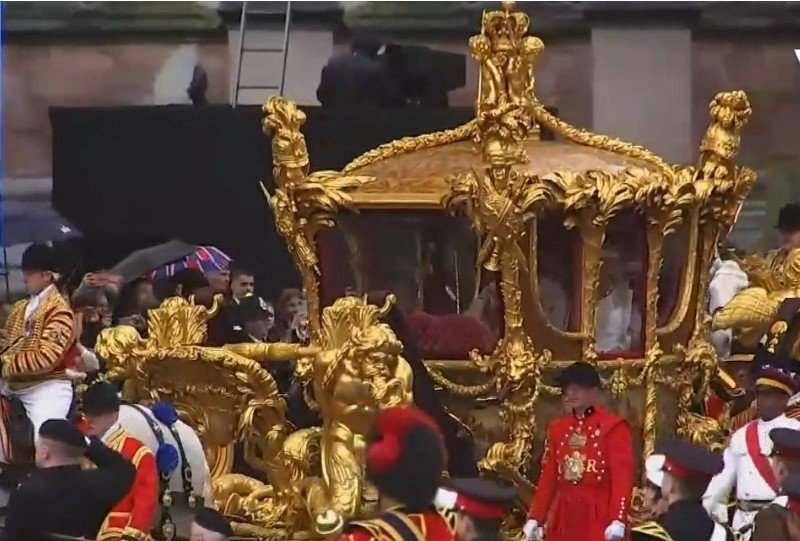 As a component of our coverage, Yahoo is conducting a live Q&A while a multitude of individuals congregates in the streets of London to commemorate this momentous event.
Harriet Sinclair, Emma MacKenzie, and Orla Pentelow will provide current event updates, administer royal quizzes to test your knowledge and conduct polls to gather your opinions. Additionally, they will be available to answer any questions you may have about the event.
Please refer to the live Q&A session below for the most recent updates on this topic and other related matters.
Please direct any inquiries you may have to coronation-questions@yahooinc.com, ensuring that you include your given name, age, and place of residence. Our live coverage will include the publication of these details and the provision of an answer to your inquiry.