On Monday, unidentified gunmen reportedly kidnapped three family members from the Greenland community behind the 500 Housing Estate in Ganaja, Kogi State's Ajaokuta Local Government Area.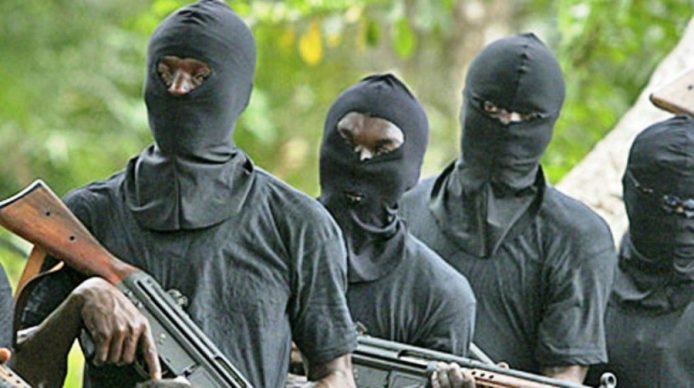 According to eyewitnesses, the incident occurred on Monday around 9 p.m. as community members fled for safety.
Eyewitness accounts claim that the assailants arrived in a Siena bus and opened fire sporadically with the intention of kidnapping their primary target, a retired security officer.
The Administrator of the Greenland people group Ajaokuta Nearby Government Region Kogi State, Paul Atabor affirmed the episode to our reporter on Wednesday.
The first lady of Abia visits rescued prisoners from a baby factory
According to Atabor, the incident has been reported to the Department of State Services (DSS) and the C Division of the Nigerian Police Force.
The Chairman also hinted that the community received a notice on Wednesday morning from suspected kidnappers announcing their return to kidnap additional individuals.
Our correspondent cites the following line from the letter: "Greenland community, get ready for us, we are coming to get someone."
Our correspondent was informed by one of the kidnapper's family members, who did not wish to be identified because he was not authorized to speak, that the kidnappers have contacted the family members and are demanding a ransom in order to free their victims.
At the point when reached, the Police Advertising Official in Kogi State, SP William Ovye Aya said the settle is yet to be advised about the occurrence.
He guaranteed that the order will contact our journalist subsequent to getting additional data about the occurrence from the Divisional Cop, of C Division.