After attending the 36th African Union (AU) Summit in Addis Ababa, Ethiopia, President Muhammadu Buhari has returned to Abuja.
Top government officials, including Secretary to the Government of the Federation Boss Mustapha, Chief of Staff Professor Ibrahim Gambari, Minister of the Federal Capital Territory Mohammed Bello, and Inspector General of Police Usman Alkali Baba, greeted President Buhari upon his return to Abuja via the presidential wing of Nnamani Azikiwe International Airport on Monday afternoon.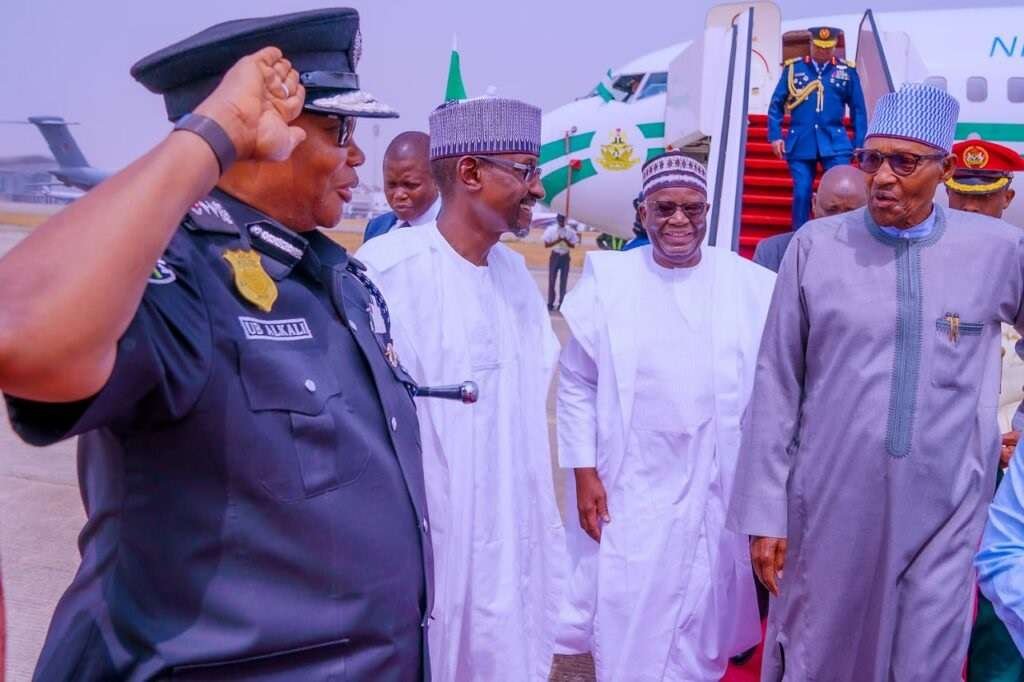 During his three-day trip that began last Thursday, the President attended many events, including high-level discussions on peace and security, climate change, and the political situation in various West African nations.
Along with attending the African Union Summit, which had the theme "Acceleration of the African Continental Free Trade Area (AfCFTA) Implementation," President Buhari also attended an Extraordinary Summit of the Authority of Heads of State and Government of the Economic Community of West African States (ECOWAS).
He also attended the second Sahel Region Climate Commission (SRCC) Meeting of Heads of State and Government, during which Nigeria was chosen to house the Sahel Climate Fund's Secretariat.
The President of Nigeria spoke on behalf of his country in many sessions of the 36th African Union Summit, where he emphasised the need of ratifying the African Continental Free Trade Area (AfCFTA) Agreement and bolstering early warning systems to prevent and mitigate conflicts.
But on Tuesday, the President will go to Lagos with other leaders of the ruling All Progressives Congress (APC), including the party's presidential candidate, Asiwaju Bola Ahmed Tinubu, for the APC's last rally of the election season.
(Visited 13 times, 1 visits today)