Images on Sky TG24 displayed a column of black smoke rising from a little street next to Porta Romana, where flames burnt surrounding automobiles and motorbikes and shattered windows in neighbouring structures, including the school.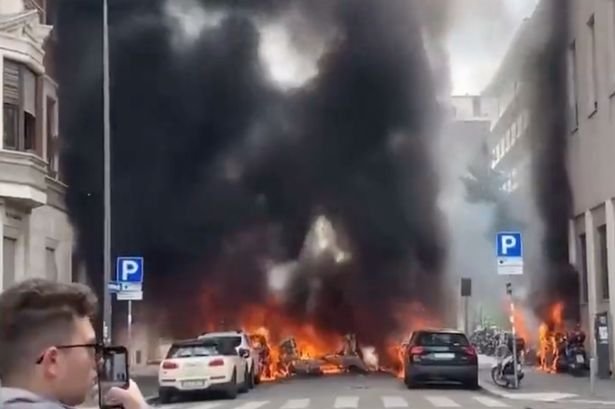 The flames were swiftly doused by firefighters.
According to firefighter Carlo Cardinali, the driver hurt his hand while attempting to extinguish the flames.
He was attended to on-site before being brought to the hospital.
Although the cause of the explosion was not immediately discovered, Mr Cardinali said that the amount of explosive material on board was the reason why the flames spread so quickly.
Milan Mayor Giuseppe Sala told Sky TG24 that 200 to 300 students in an elementary, middle, an DAY CARE complex were safely evacuated.