A PDP chieftain in Edo State, Honourable Charles Idahosa, has said that the current crisis in the PDP in the state is caused by the "old members", of the party.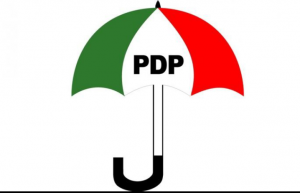 Charles Idahosa, who is a former political aide to Adams Oshiomhole, a former Governor of the state said this at a press conference of the party in Benin City.
The chieftain dispelled rumors that Governor Obaseki is the cause of the crisis in the Edo PDP.  He stated that before he and Governor Obaseki joined the PDP there has been crisis in the party.
"Before we joined the PDP in 2020, the party had been divided into factions and it is those old PDP members who are shut out that are causing the crisis and not the governor", he said.
He also stated that the lingering crisis has negatively affected the performance of the Obaseki led administration. He added that this was because the governor' team was not observant of bad eggs in PDP.
His words: "I concur also with the belief that the topmost delivery that Edo people know Godwin Obaseki for is missing in his one-year second term. But the truth is that when we were running from scorpions, we didn't fully know that we were bedding with snakes.
"The NWC of the party should do something. Edo issues would have been resolved like Benue and Sokoto States if not for the in-house crisis that is destabilising Governor Obaseki. The man has begged, cajoled, threatened and done all possible things to make PDP harmonize, but for personal gains with 2023 in mind, the old hawks in PDP Edo are resisting, but sooner than later, the right thing will be done", he said.
He thereby pleaded with Governor Obaseki and stakeholders of the party 'to stop the suspension and counter suspension of top chieftains in the party.