Master Adebola Akin-Bright who died at the Obitoks Medical Centre, Alimosho, Lagos state after a surgery was performed on him has prompted the Speaker of the House, Rt. Hon. Mudashiru Obasa, to make a call during plenary.
The Lagos State House of Assembly has called for the immediate arrest of the doctor. The Speaker's position followed a preliminary report by the Majority Leader, Hon. Noheem Adams, who gave reports that members of the ad-hoc committee visited the boy at the Lagos State University Teaching Hospital (LASUTH) on Tuesday.
He stated, "We made some shocking discoveries in the course of our investigation. The incident is very unusual, but we want the boy to survive and we know Mr. Speaker is very interested in his survival too.
"We went to LASUTH on the directives of the Speaker, Rt. Hon Mudashiru Obasa, to find out the health status of Adebola Akin-Bright. "The hospital told us that Governor Babajide Sanwo-Olu had taken care of the bill for his treatment at LASUTH."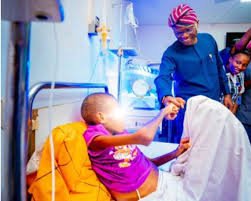 Hon. Temitope Adewale, another member of the committee, said "He is now given GMO nutrients and there is the urgent need to take him abroad. This was before he died on Tuesday night.
The Lagos State House of Assembly has also influenced the investigation behind Mohbad's death