Loretta Healthcare Initiative Team on today the 6th of June, paid a courtesy visit to Chief Dr Sam Igbe ( The Iyase of Benin Kingdom).
The purpose of this visit was to apprise him of the medical outreach program in the Edo State community. Several dates have been confirmed, namely June 10th, 17th, and 24th, with additional confirmations forthcoming.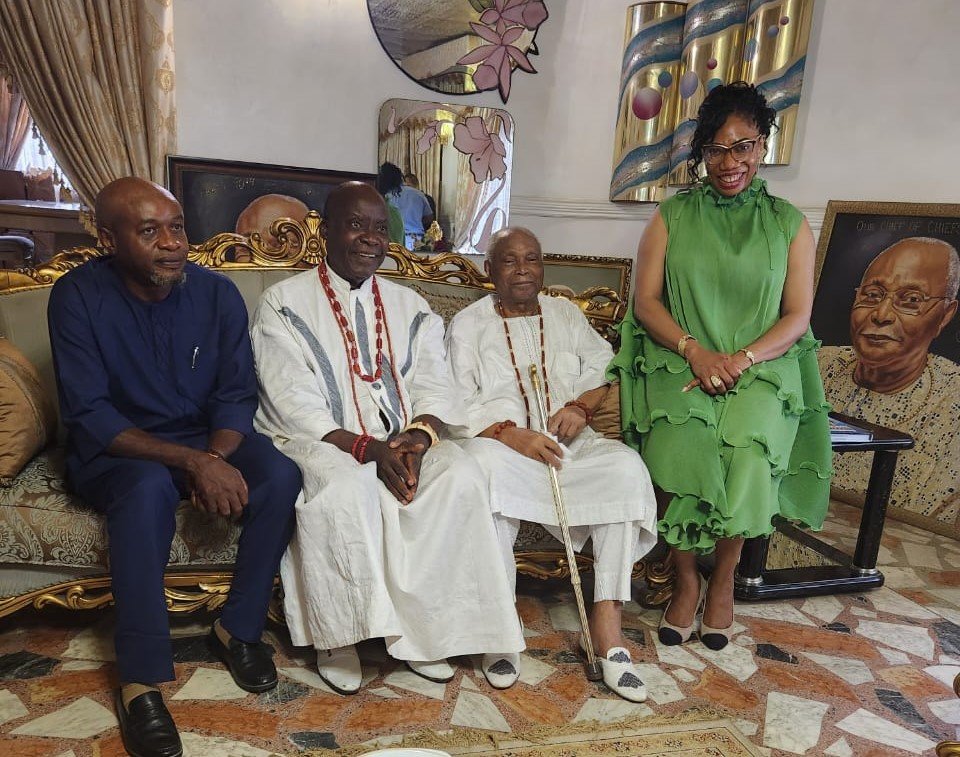 The Iyase who has for over 10 years run a similar programme for diabetic screening and free management in Edo State blessed the team and gave the go-ahead for this laudable community work in Edo State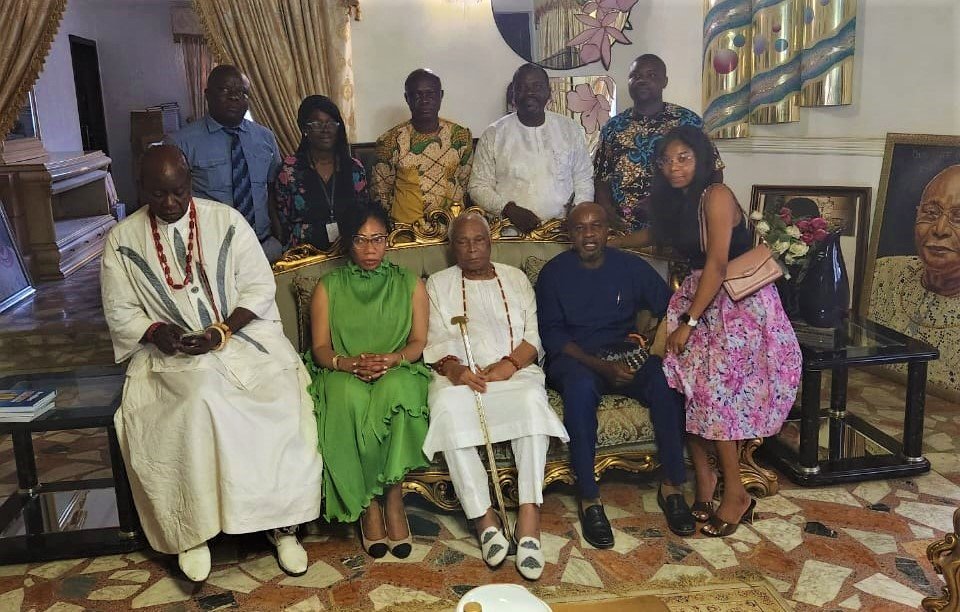 The management of healthcare services in Edo State is under the jurisdiction of the Edo State Health authorities.
Recall that On 31st May 2023, the Loretta Health Initiative, in partnership with the Medical Women's Association, Edo State chapter, visited the Internally Displaced Person camp in Uhogba, Edo State.
Loretta and MWAN reached out to the vulnerable residents of the IDP camp, where they provided them with medical incentives.
The outreach is part of the events set aside to honour World Menstrual Hygiene Day, which is the 28th of May yearly.
Around 9 a.m., the crew departed Uselu Psychiatric Hospital, where they had spent the morning educating and sensitizing women on sexual hygiene and menstrual health.
The residents of the area were subjected to a battery of tests conducted by the medical team.
They gave out spectacles and other medical incentives to people who needed them and sent people with cataracts to a specialised channel for treatment.
The team were enthusiastically embraced by residents of the town. In lieu of this, the MWAN and Loretta Health Initiative are looking forward to many more methods to enhance the healthcare system in the state.