Former British Prime Minister Tony Blair has met with Nigeria's President-elect Bola Tinubu ahead of his inauguration on May 29.
On Tuesday, while in Abuja, Blair said he was ready to help Tinubu's new government thrive.
Ex-British Prime Minister Tony Blair has pledged that his organization, the Tony Blair Institute for Global Change, will work closely with Tinubu's administration to achieve its aims.
Blair explained that his encounter with Tinubu was made possible by the institute's work in Nigeria and that it helped him learn about the new government's priorities.
"We would like to help in any way we can with your administration," Blair said to Tinubu. All we need is guidance in realizing the priorities set by the leadership.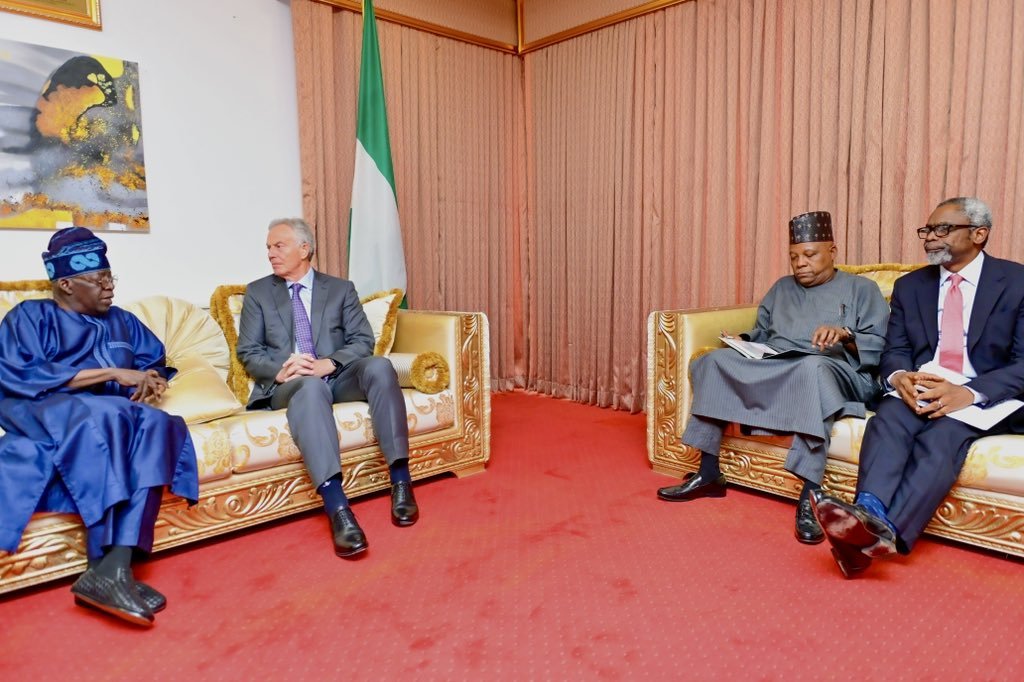 He praised Tinubu's campaign for its emphasis on national defence, the economy, agriculture, and infrastructure.
The former British prime minister is certain that the Tinubu administration would receive the backing it needs to stimulate economic development in Nigeria due to the hunger displayed by investors to invest in the country.
After Blair's visit, Tinubu expressed his gratitude and accepted Blair's offer to collaborate with his upcoming administration.