The National Counterterrorism Centre and the new Office of the National Security Adviser were both officially opened by President Muhammadu Buhari on Tuesday in Abuja. The two cutting-edge buildings are intended to maximize efforts to counter growing threats to national security, most notably terrorism and violent extremism. The facilities were unveiled by Buhari, who claimed they would leave the next administration with the tools they needed to coordinate national security and counterterrorism efforts.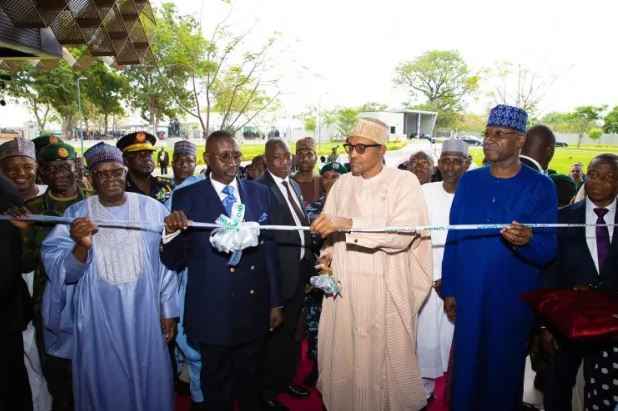 To quote the president of Nigeria: "This was largely achieved via the courageous efforts of our armed forces and other security services, in partnership with our regional and international allies, but above all, the support and cooperation of the Nigerian populace."
Mr Buhari was pleased that the administration had been able to reduce the threat of terrorism in the northeast, as well as a string of armed banditry and kidnapping cases in the North-west and North-central regions.
He claimed that the dispersion of Boko Haram in the northeast and the collapse of Libya in the Maghreb had led to the rise of these criminal actions.
The president said that there were less reports of separatist activity in the South and West.
In the meantime, problems like crude oil theft, maritime robbery, piracy, and militancy in the South-South are being addressed in an equal fashion.
Most of these dangers have transnational links, he noted, making international and regional collaboration even more crucial to bolstering national security.
Mr Buhari was pleased to announce that certain major dangers to Nigeria's maritime environment, including piracy, sea robbery, crude oil theft, and illicit, unregulated, and unreported fishing, were being properly addressed.