VIDEO  OF ARRIVAL OF THE NIGERIA  AMBASSADOR
On Monday, April 3, 2023, Mfawa Omini Abam submitted his Letters of Credence to His Excellency Bajram Begaj, President of the Republic of Albania, in his capacity as Ambassador Extraordinary and Plenipotentiary of the Federal Republic of Nigeria.
The Albanian President met with the Nigerian Ambassador after the presentation ceremony to discuss issues of mutual and international interest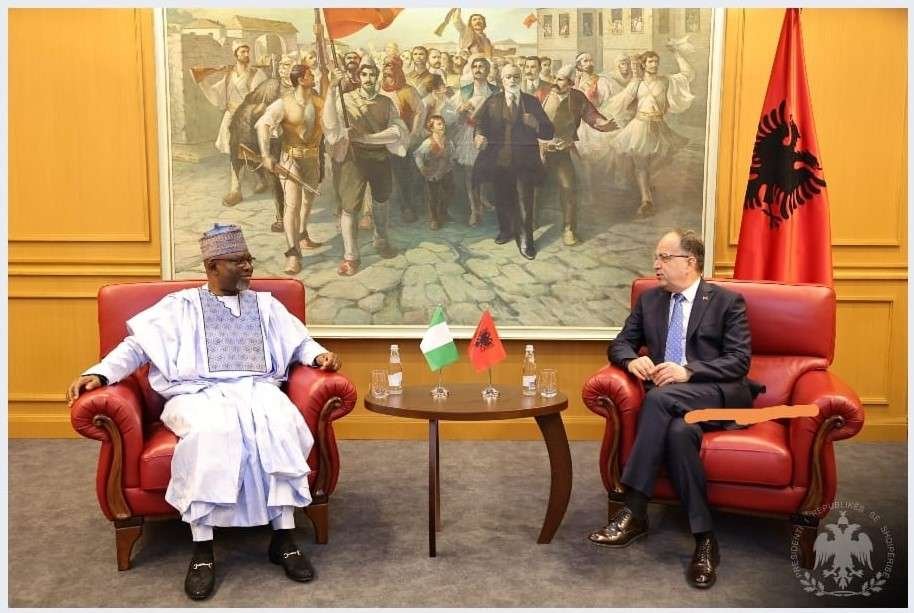 At the Meeting, Amb. Abam expressed gratitude for the audience and conveyed the felicitations of H.E Muhammadu Buhari, President of the Federal Republic of Nigeria to the Albanian President on his recent election into office. He extolled Albania's role in Peace Keeping operations and preservation of international peace and security. while noting the similarities between the two countries and the laudable roles they play in a peace-keeping and global war against terrorism.
Amb. Abam also stressed the need to deepen ties as both countries have not fully utilised the opportunities and the prospects that abound, particularly in trade and investment.
In his response, President Bajram Begaj concurred with the need to deepen ties and expand areas of cooperation. He assured of his administration's readiness to cooperate with Nigeria in areas of mutual benefit. President Begaj also urged the ambassador to engage with Albanian investors on possible investment areas while hoping that Nigerian investors would similarly explore the investment opportunities available in Albania, especially in the tourism sector.
The meeting concluded with the assurance that both countries will work towards deepening ties and friendship.